How Real Estate Agents Use Technology to Enhance the Buying and Selling Process
Posted by Nicole Weaver on Wednesday, March 8, 2023 at 11:24 AM
By Nicole Weaver / March 8, 2023
Comment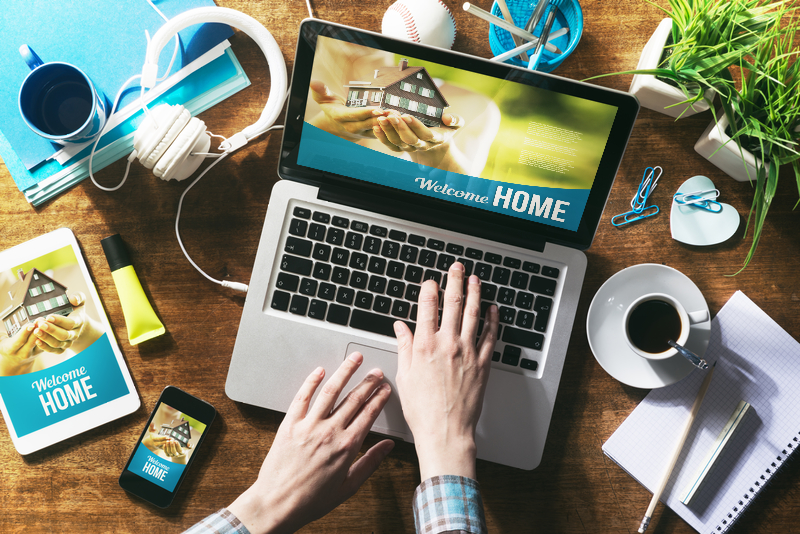 Technology has revolutionized the real estate industry in recent years. Agents now have access to innovative and sophisticated tools that make buying and selling homes faster, smoother, and more efficient than ever before - from digital marketing platforms to virtual tours. These resources give agents a clear advantage when helping clients transact properties with ease. By leveraging technology, real estate professionals can establish themselves as expert guides throughout the entire process for buyers and sellers alike.
In this article, we will explore how real estate agents are leveraging technology to make the purchasing and selling of property smoother for both stakeholders.
Virtual Tours and Open Houses
Real estate agents who leverage virtual tours and open houses to facilitate the purchase or sale of a home are making savvy investments in their client's success. This approach is an incredibly effective tool that streamlines the process for both buyers and sellers. Virtual tours allow agents to showcase a property without physically having to bring potential buyers or sellers on-site, which can save time and money. A digital tour provides buyers with the opportunity to observe a property without ever having to be physically present.
This is particularly beneficial for those who are unable to visit in person due to relocation or other obligations. Additionally, open houses have become increasingly popular as agents can now use virtual reality technology to demonstrate a home's layout and features quickly and effectively. With virtual house tours, buyers can explore the property as if they were standing right inside it - taking a stroll through various rooms and features, getting an idea of how the space will look with furniture and other decorations, all while remaining in their own homes.
Online Listing Sites and Search Engines
As we live in a digital era, technology has significantly transformed the real estate industry. To help streamline transactions for sellers and customers alike, real estate agents are taking full advantage of online listing sites and search engines to provide convenience. By utilizing these platforms, potential buyers can easily browse through hundreds of houses on sale near them that fit their specifications; be it price range, size, or location.
This way they avoid wasting time going through listings that do not meet their criteria. With just a few clicks, consumers can easily uncover local real estate agents with the help of powerful search engines like Google and Bing. Plus, this provides an amazing opportunity for these professionals to promote their services on the same platforms. Search engines have thus revolutionized how buyers locate their perfect agent and vice versa.
Data Analytics and Market Trends
Real estate agents rely on the power of data analytics and market trends to gain a deeper understanding of their clients' needs and help them make smart decisions. By utilizing data analytics, they can observe elements such as active listings or average home sale prices in an area, giving them insight into current market trends. This priceless information enables agents to guide their customers toward the best possible option for any given situation - allowing everyone involved to benefit from its effects.
By utilizing technology to its fullest potential, real estate agents are able to open a wide array of resources that make the buying and selling process easier than ever before. When agents gain greater insight into modern technology, they can offer their clients more value in each transaction with maximized results.
Are You Buying or Selling a Property? We Got You Covered! Click Here to Get More Information.