Navigating the Real Estate Market: Tips for Selling Your Home Quickly and Profitably
Posted by Nicole Weaver on Tuesday, August 8, 2023 at 6:00 AM
By Nicole Weaver / August 8, 2023
Comment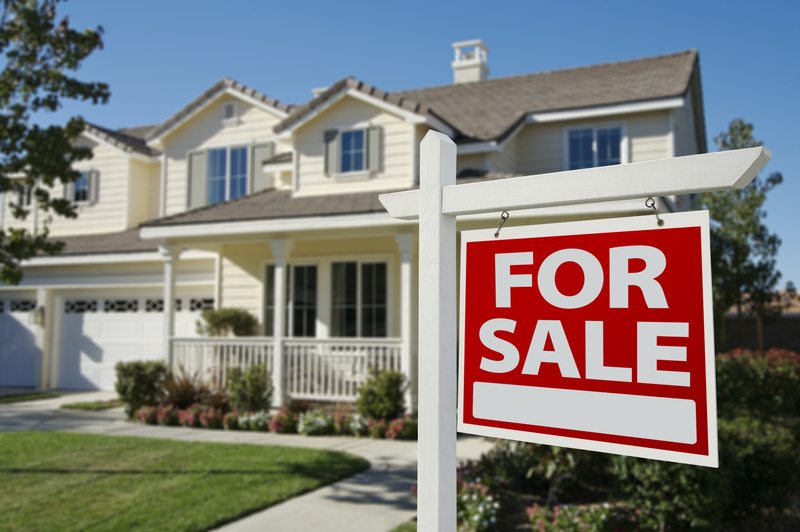 Selling a home can be a complex and challenging process, especially in a competitive real estate market. To ensure a quick and profitable sale, it's essential to navigate the market with a strategic approach. This article provides valuable tips to help you sell your home swiftly and maximize your profit potential. By implementing these strategies, you can increase the chances of attracting potential buyers and closing a successful sale.
Enhance Your Curb Appeal
First impressions matter, and the exterior of your home is the first thing potential buyers will see. Enhancing your home's curb appeal is crucial to attracting buyers and making them want to explore further. Consider repainting the front door, mowing the lawn, trimming shrubs, and planting colorful flowers to create an inviting atmosphere. Repair any visible exterior damage, such as broken windows or loose shingles, to present your home in its best light.
Stage Your Home to Impress
Staging your home can significantly impact buyers' perception of its value. Decluttering is the first step in staging, as it allows potential buyers to envision their own belongings in the space. Remove personal items and excess furniture to create a clean and spacious feel. Consider rearranging furniture to maximize flow and highlight the best features of each room. Adding tasteful decorations and neutral colors can create a warm and welcoming ambiance that appeals to a broad range of buyers.
Set the Right Price
Determining the right price for your home is crucial for a quick and profitable sale. Research the local real estate market and consult with a real estate agent to assess the value of your property. Avoid overpricing, as it may deter potential buyers, but also be cautious about underpricing, as it could undervalue your home. A competitive price that reflects the market conditions will attract more interested buyers and increase your chances of receiving multiple offers.
Leverage Online Marketing
In today's digital age, online marketing is an essential tool for reaching a wider audience of potential buyers. Take high-quality photographs of your home's interior and exterior, showcasing its best features. Utilize various online platforms, such as real estate websites and social media platforms, to advertise your property. Compose an engaging listing description that highlights the unique selling points of your home, such as location, amenities, and recent renovations. Engage with potential buyers promptly and professionally to answer any inquiries and schedule viewings.
Work with a Knowledgeable Real Estate Agent
Partnering with a skilled and experienced real estate agent can greatly simplify the selling process. A knowledgeable agent can provide valuable insights into the local market, help determine the right listing price, and effectively market your property. They will handle negotiations, paperwork, and coordinate showings, saving you time and reducing stress. Choose an agent with a proven track record of successful sales and positive client feedback to ensure a smooth and efficient selling experience.
Selling your home quickly and profitably requires careful planning and strategic execution. By enhancing your home's curb appeal, staging it effectively, setting the right price, leveraging online marketing, and working with a knowledgeable real estate agent, you can significantly increase your chances of a successful sale. Remember to stay proactive, be responsive to potential buyers, and adapt to market trends as you navigate the real estate market. With these tips in mind, you'll be well-equipped to achieve your selling goals and move forward to the next chapter of your life.
Begin your journey to discover the perfect home for your family. Contact our trusted real estate agent today and let our experienced agents guide you to exquisite properties that meet your unique needs and preferences.