The Ultimate Checklist for First-Time Home Buyers
Posted by Nicole Weaver on Thursday, June 22, 2023 at 6:00 AM
By Nicole Weaver / June 22, 2023
Comment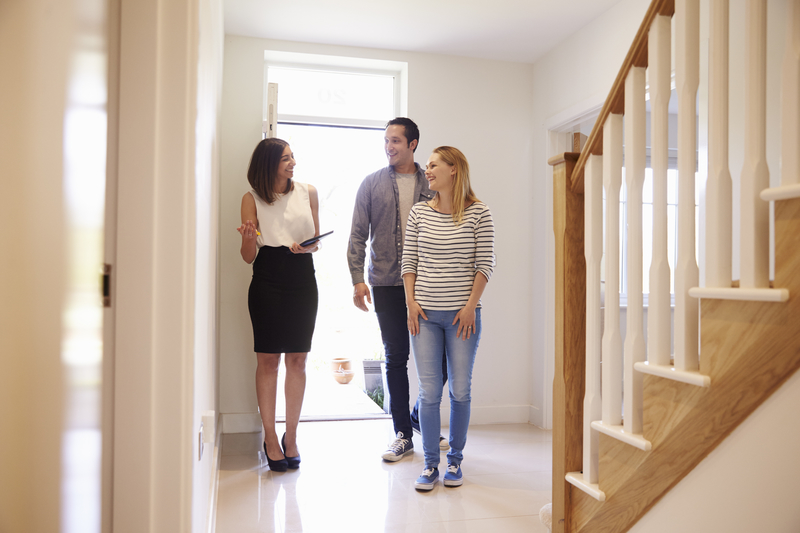 To ensure a smooth and successful experience, it's crucial to have a comprehensive checklist that covers all essential aspects. We will provide tips and advice for first-time home buyers, focusing on finding the right home, making an offer, and how a real estate agent can assist in closing the deal.
Finding the Right Home
Finding the perfect home involves careful consideration of your needs, preferences, and budget. Start by creating a list of your must-haves and nice-to-haves, including location, size, number of bedrooms, and amenities. Research neighborhoods that align with your lifestyle and visit open houses to gain insights into available properties. It's also essential to assess the property's condition, the potential for future appreciation, and proximity to essential amenities such as schools and transportation. Finding the right home that meets your criteria will ensure long-term satisfaction with your purchase. Once you've identified a property that interests you, obtain a home inspection to assess the structure and major systems. The inspector should also advise on repairs or improvements that may be required.
Making an Offer
Once you've identified your ideal home, it's time to make an offer. Begin by conducting market research to determine a fair and competitive price. Consider recent comparable sales, the property's condition, and the seller's motivation. Work closely with your real estate agent to craft a strong offer that reflects your desired terms, such as the purchase price, contingencies, and desired closing date. Once you present your offer, the seller may accept it outright or make a counteroffer. This is often the beginning of negotiations between both parties. Your real estate agent can provide valuable guidance during these discussions and help you decide whether to accept or reject any counteroffers. Eventually, an agreement should be reached that both sides are comfortable with. When all parties have agreed to the terms, you'll need to sign a contract and provide an earnest money deposit.
Close the Deal
Having a real estate agent by your side while purchasing your first home can be extremely helpful. They bring expertise, negotiation skills, and industry knowledge to ensure a smooth and successful transaction. Agents can guide you through the closing process, helping you understand the necessary paperwork, inspections, and deadlines. To ensure a seamless transaction, they will coordinate with other parties, such as the seller's agent, mortgage lender, and title company. With their support, you can navigate challenges and have peace of mind throughout the closing process. Your real estate agent can provide valuable insights and advice about the local market and help you find the perfect home at a great price. With their assistance, you will be able to close on your first home with ease.
The ultimate checklist for first-time home buyers encompasses finding the right home, making an offer, and a real estate agent's crucial role in closing the deal. By following this comprehensive checklist, you'll be well-prepared to embark on your journey as a first-time home buyer and make a confident and informed decision.
Are You Buying or Selling a Property? We Got You Covered. Click Here to Get More Information.